Reading a book from T.A. Webb is like my comfort blanket, before you even open one of his books you know already it will be something that will touch your heart, immediately feeling wrapped up in warmth and love so effortlessly emanated through his writing. I love this man and the stories he shares with us… and DAMN IT... HE MAKES ME CRY EVERY TIME!!!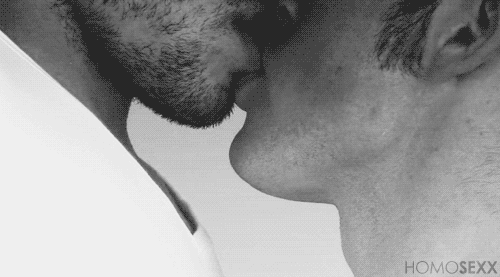 "Your happy ass isn't going anywhere without me. You are mine remember? And fuck it all to hell I'm yours"
"Mine" he agreed
So, I cant tell you how excited I was to discover Tom was bringing us another instalment in the City Knight series and… WooHoo! I got to have a little visit with my boys, growly, sexy and OH. SO. VERY. HOT Marcus and my cute sweet and endearing Benjamin, who has his very own brand of sexiness… I LOVE THEM!
Four months after the shooting, it made me happy to see how they have smoothly slipped into a loving, comfortable relationship, after all the emotional turmoil they had endured what is immediately obvious is the love and passion that just emanates from them, as in the sizzling puddle of lust kind! …there is sense of comfort and unquestioning support and with their easy banter and camaraderie not only between them but also the other boys from the Pulp Friction series, well… I think I had the BIGGEST grin on my face!
This book is yet another emotional journey for both Marcus and Benjamin, but this time its dealing with inner demons rather than those on the outside, and in Marcus we see his vulnerabilities, his soul bared, confronting a part of his life that he had pushed into the darkest recesses of his mind, fearing the hurt, pain and rejection should he even take a peek. Having crawled out of the depressive darkness that had for so long overwhelmed him before Benjamin… and then almost losing his life, it makes him realise that there is a big part of him still missing and despite his nasty, evil, obnoxious parents... let me at them and I will give them a piece of my mind! ...he is at last ready to reach out to his brother Francis. Growing up they were as close as two brothers could possibly be, Francis idolised his big brother and literally followed in his footsteps. I have to admit I was initially shocked that Marcus had allowed himself to be so easily manipulated but I did understand his reasoning by the end, and being reunited with his brother of course had me blubbering like a baby!!!
The boy's are also still working together on investigations and after meeting with Zack, Jeremiah and Chance to discuss the disappearance of Nick they discover that he is not the only boy from the streets to go missing… this is where we see Benjamin confront his own demons and go back to the streets that had once been his livelihood. Talking to the boys who put their lives at risk every day just to survive, makes him realise just how lucky he had been… and we see his deep pain and hurt for those he himself is unable to help… there is still more to come from this part of the story and I have a feeling Tom will be delving a little deeper into this particular heartbreak.
So I am yet again SUPER excited that I will be seeing MORE of my boys and …Francis? Mmm… can't wait to see where that's going!