This is a FREE read until 8th May over on Loose Id!!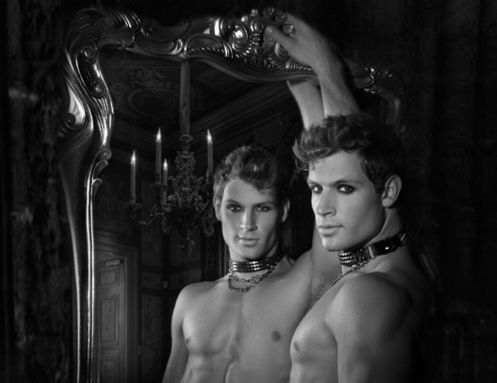 I was all kinds of happy when I found out Lisa Henry and J.A. Rock would be writing a novella about the hilarious and outrageous, endearing twink. He is definitely a larger than life character and a kaleidoscope of colour both inside and out… with his mouth very often, well actually all the time, engaging before brain with no filter whatsoever!
Brin who is
The Naughty Boy, and
if you have read
The Good Boy,
you would know all about his antics and attention seeking, but there's no changing him and Ferg his lover is certainly happy with Brin's bratty behaviour and knows exactly how to deal it! But this story is actually quite touching and it was nice to see the less than confident, vulnerable side to Brin, the Brin who doesn't play for the crowd with his innuendoes, ready smile and quick wit.
In this, we go back to the night Brin helps Lane prepare for his first date with Derek… where Brin's over enthusiasm is enough to wear anyone out never mind Lane who is already interminably shy, self conscious and has absolutely no confidence in himself. So he spends most of his time with Brin turning various shades of red in embarrassment, but as flirty and flighty as the outrageous Brin is he genuinely cares about Lane and toning down the flamboyant nature is not something easily achieved.
Brin is an amazing character and I just adore him and in this story we see his soul searching, with a view into his mind we get to see the caring and compassionate Brin who's persona is really just a defence mechanism and for the first time in his life he wanted to be more than the sum of his persona, he had wanted Lane to open up to him, he desperately cared for his friend and wanted nothing more than to help and not be seen as the shallow, vain and loud twink, he just wanted to be a friend.
Although this could be read as a stand alone, personally I think you definitely need to read
The Good Boy
first. This is an excellent extra to the book especially as Brin is a character you definitely want to know more about.
Link to Loose Id ~
http://www.loose-id.com/newest/current-week/the-naughty-boy.html