HOLY HOTNESS!! 5 huge stars for a book that had me in a puddle of lust at 13% with "You have no idea what you have just unleashed boy" …tummy tingling!! What a fabulous read this was, with a pierced, tattooed, naughty little pup and an Ohhh, soooo, droolworthy, fall to your knees, powerful Dom! Excellent start to the Guards of Folsom series… I want more NOW!!!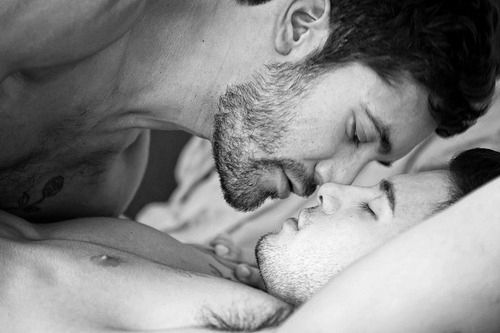 Tacket Austin had always enjoyed life to the full, yet now at 45 he felt empty, he had all the trappings of wealth but no one to share it with, and this feeling of desolation had only been compounded by the collaring ceremony of his friends Blake and Ty… he just felt so alone in the world. Micah Slayde knows exactly how to remedy this, he has the hots big time for Tacket and he had tried every trick in the book to get the man to notice him, to no avail! Micah is convinced that Tacket is the only Dom who has what it takes to help him become the perfect sub and nothing will deter him from making sure Tacket knows that he is the perfect sub for Tacket.
When I started reading PUP, I felt a deep sadness for Tacket, he seemed lost, existing rather than living… so deep into self pity and a midlife crisis, it was draining him of his zest for life, it wasn't as though he was oblivious to what was going on around him ,it was more like disinterested and Micah was like this flashing star on the periphery screaming
"see me", "I'm here"
but he couldn't even summon up the energy or the inclination, even the D/s part of his life was failing to excite him.
Micah initially comes across as this confident, cocky sub that is just out to get his man, full of life and fun with no filter between his mind and mouth… and he is just adorable. But Micah is far more complex than that he is not bratty and doesn't misbehave for the sake of it, he actually struggles with daily life and tries to manage his lack of attention and random thought process as best he can, but internally he berates himself for being unable to control his focus. In his mind he is adamant that Tacket is his only hope, he see's him as his saviour, the man who will be able to fix him and help him be the perfect sub. He is desperate for some kind of peace, for something he is not even sure of himself and he needs Tacket to take control and help him.
As a Dom Tacket is respected, with an air of authority that demands attention and is confident in his abilities, but he has never been in any kind of relationship, never mind a full time D/s one… his kinky play had so far been reserved for the club scene and with Micah he was struggling with how to go about helping him focus whilst trying to come to terms with his own inexperience. The fact that he went to his friends and asked for help made me all kinds of happy, plus the fact that he was so unselfish, depriving himself of his own pleasures, wants and desires to ensure Micah had what he needed, for him understanding Micah and helping him was his priority… Micah came first.
This is a BDSM novel, a story of a Dom and a sub who were perfect for each other… they just didn't know it yet! Although this is BDSM, it's not all about the sex, don't get me wrong there is plenty of yummy, tummy tingling, panty melting man loving, but these two characters require so much more than just sex, they both needed a purpose in life a connection on another level, Micah for his need to manage his ADHD and Tacket because he was lost and needed to find his way again.
SJD Peterson's writing is just amazing, a compelling read that had me totally enthralled and invested in these characters, she gives us great understanding of their inner turmoil's and battles, they are not perfect and have their faults but neither of them was afraid to voice concerns or ask for help and I was totally smitten with the pair of them. There is more to Tacket and Micah than initial impressions... there are layers that are slowly peeled away helping us understand their complexities, fears and doubts and SJD conveys this perfectly… and no angst thrown in there for the the sake of it, it is just a beautiful and emotional love story of two men learning to believe, trust and help each other to move on with their lives and find the happiness and love they both desire.
I didn't want to leave these two characters and felt I wanted more at the end… but this is a series and Ms Peterson gives us glimpses of some of the other characters that I am sure will be picked up in the following books and with it revolving around a BDSM club I am sure we will be seeing more of Micah and Tacket, so on that premise this is a 5 star read for me and I absolutely loved it and
can't wait
for the next book.
5 Stars

This book was provided by Dreamspinner Press for a fair and honest review
For more reviews, please check out Sinfully Sexy Book Reviews and you can also find us on Facebook