An excellent addition to the Market Garden series and If Quid Pro Quo was erotically charged Take It Off is on turbo power with boosters!!!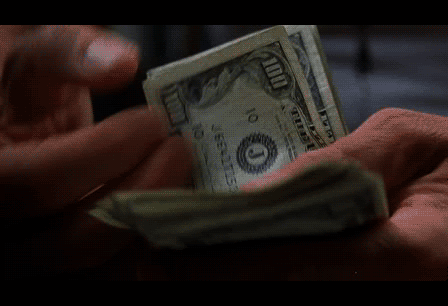 Best sex I have had so far this year!! Keep the shower running on cold, cause I guarantee you are going to need it... It is a tortuous, deliciously-slow-teasing-erotic-seduction of ORGASMIC pleasure!!! Damn... Jared and Tristan have re written the book on hotness, actually that would be Aleksander Voinov and L.A Witt... but you know what I mean?!?
After reading Quid Pro Quo, I had become totally invested in the characters of Tristan and Jared and like everyone else desperately wanted more. We had an extremely hot sex scene with Mr Gold Rolex but I wanted to see if the relationship would develop from working together as a team to something more meaningful… what we get is yet another deliciously long sex scene, but please do not think this is just a PWP, the characters are not anonymous they are totally well drawn and brought to life by two very gifted writers. Plus this time we really get a glimpse into the mind of Tristan and see a side of his character we are not familiar with, the persona of cocky, arrogant, controlling and couldn't give a fuck attitude is turned around and there is a vulnerability to him we have so far not yet been privy to.
After making the most of their pairing with the clients Jared has gained in confidence, totally strutting his stuff and loving it and Tristan was not the only one to notice and he is perturbed by his own reaction to it. He is used to being the one in control and having everything his own way and entertaining the john's with Jared is all well and good but he finds himself frustrated, he wants more time with Jared… this cute twink, with a smart sense of humour and fun loving nature was getting under his skin!
We see the return of Mr Gold Rolex at Market Garden, and this time his voyeuristic kink wants something different and our sexy little twink is pulling all the strings and revelling in it. Jared is an untouchable siren calling to every erotic sensation and they were both drawn to him and enthralled by his sensual display and hopelessly under his spell… Jared was a vision of orgasmic pleasure all wrapped up in tight leather and had learned a lesson or two in seduction and now it was his turn to get Rolex to dish out the cash.
Aleksandr Voinov and L.A Witt, I roll out the red carpet for this one, throw petals at your feet whilst you walk… and while we are at it a whole fanfare of trumpets. I am so invested in these characters my heart was pounding and was practically turning blue from lack of oxygen from holding my breath, this is one helluva sex scene and it is an excellent addition to the series. Did I want more than 33 pages? Hell Yes! Do I still want more from Jared and Tristan… please??? *flutters eyelashes* There is a book here I can feel it in my bones. Holy Cow! the sex is unbelievable but we have two great characters and I want to know so much more about them!
This ARC was provided by Riptide Publishing... Thank you, I think I love you!
It is released on Monday 25th... If you pre-order before Midnight Friday you get to read it a whole two days early.
For more review, please check out Sinfully Sexy Book Reviews and you can also find us on Facebook