Fabulous… best so far! tortured hearts and selfless love… throw in some action, in and out of the bedroom with three very hot Alpha males… it's a winner already!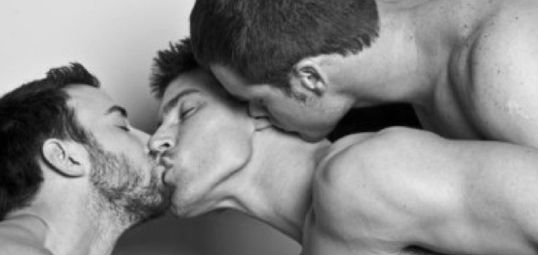 If you are into Hot Marines and plenty of smexy Man-Loving, this book can easily be read as a stand alone...
I just love, love, love this series and have read it right from the beginning, anticipating every new release and SE Jakes has never failed to disappoint… with
Bound for Keeps
being
the best so far! I picked it up and it was not out of my hot little hands until it was finished! I am such a sucker for men in uniform, but with Marines, I go weak at the knees, throw in the all powerful dominate male and you have me in a puddle on the floor, melting and drooling! throw three into the mix and… well, you get the picture!
It's Christmas Eve and Shane Wills is a man on the run, suffering from pneumonia, broken ribs and hypothermia he stumbles on the home of Keith Masters and Johnny Lou Reed who are two ex Army and Marine men now mercenaries preparing for Christmas, both lost in their own thoughts and still mourning the loss of their lover Bobby. The arrival of Shane takes them both back to a Christmas Eve eight years ago when Rees landed on their doorstep under similar circumstances and became the third for Keith and Bobby. Is History repeating itself?
Both Keith and Reed see something of themselves in Shane, they recognise his pain and know from their own experiences that he is a lost soul, scared and tortured by dreams and nightmares from his past, both realising that what Shane needs from them the most is care, protection and the time to heal. Reed see's it as a sign, that Shane is meant to fill the void in their lives left by the death of Bobby, only Keith is reluctant, a part of him not wanting to let go of the man that was such a big part of his life, despite his promise to Bobby that they would consider a third.
Shane for the first time had found a home, with two men he cared about and they trusted him, yet Shane was hiding a secret that he can't share without also putting their lives in danger, his mind is a mess of turmoil and confusion and he will have to make a choice that could also turn them against him!
Keith is the glue, the dependable, all dominant, strong and tough alpha with amazing foresight and intuition, knows what is needed and deals with things, cool as you like. Reed is still dealing with nightmares from his own past and he needs what only Keith can give him to get through it, without it, he would be as lost as Shane. So we have one top and one bottom, only Shane is also a top, but when it comes to Keith he too cannot help but obey!
I liked the dynamics of this relationship and despite them all being alpha males they each had their own personalities and characters, that worked as a threesome. They didn't jump straight into things and both Keith and Reed had their own reservations and with a bit of the green eyed monster rearing it's ugly head it was not all plain sailing. It was however a relationship that was grounded on trust and understanding, both given and received. Together the whole relationship was both healing and cathartic, full of raw emotion, deep tenderness and lots of damn hot sex!
For me, the story is well paced and executed, we get to see the boys in action on missions as well as in the bedroom, there is plenty of adventure, intrigue, love and passion all melded together perfectly. I just adore this series and can't wait for the next one!
For more review, please check out Sinfully Sexy Book Reviews and you can also find us on Facebook