LOVED, LOVED, LOVED THIS… Excellent but Oh. My. God…. What an ending that was, Abigail Roux I am hoping you have your next book all outlined and planned as the wait is already too long and I need it now!

Zane muttered. "How I became anyone's idea of a goddamn pinup, I have no idea"Ty looked back at him, blinking innocuously. As the doors began to grind open, he smiled. "You're my idea of a pinup" he whispered
I have to say that this one has so far been my favourite, it is full of action, angst, marines, cartels, dirty cops, kidnappings, murder and a British Spy all set in the backdrop of New Orleans, where we also see the black magic of Voodoo come into play... Oh, and not forgetting our boys foray into the world of modeling, well, only for a charity calendar, but it was funny to see them squirm at the unfamiliar! The plot is riveting and played to perfection with twists and turns and revelations I certainly didn't see coming and shocked the pants off me… I absolutely loved it!
In
Touch and Geaux
we see a different side to our beloved boys, we are used to hot sexy man loving and plenty of snarky banter and the hilarious situations they get themselves into, don't get me wrong we still have the usual hot, panty melting, cold shower worthy sex… (speaking of showers that scene was sizzling) plus some very heart pounding angry sex, but also some beautiful passionate and sensual loving that just had my heart all kinds of soft and gooey.
However this time we see an emotional, moving and almost spiritual journey to not only understanding themselves on a whole new level, but also each other. But that journey is fraught with uncertainties and their past catches up to them and the dark secrets that had been hidden deep and buried, the kind that leave scars on your heart are now revealed and both both Ty and Zane need to bare their souls in order to discover if they can weather the challenges that lay ahead.

"I love you Zane," Ty gasped. "nothing I've done will ever change that."

"Zane" Ty Moaned, lowering his forehead to Zane's shoulder and flexing his back and hips to keep the wildly arousing rhythm going. "I need you."
Zane has spent the last two years with Ty wanting to prove to him he was no longer the drug and alcohol addict, but a man who was worthy of his love and with Ty he was able to battle those demons and was at last finding some peace within, that had evaded him for so long. But Ty is weighed down by secrets, secrets that had ripped at his soul, secrets he had never even trusted with his brothers in arms and I would like to say it was a cleansing of the soul, but it was through circumstances out of his control that Ty needed to reveal what he had tried to push to the back of his mind and ignore.. Ty had trusted Zane with his life, now he was entrusting his heart and soul, no more boundaries to cross or walls to knock down, hoping that Zane would still look at him with love in his eyes, still want him in his life. But those secrets and lies were embedded so deep into their lives, it created a doubt that Zane never thought he would feel, especially about Ty.
In the past I have always felt a little sad for Zane as he is the quiet stoical loner, he see's himself as a geek and when Ty gets together with the Sidewinder's he is lost, feeling like an interloper. However in this book we get a whole lot of recon boys and testosterone charged action and Zane is right in the thick of it, he is included as one of the brothers in arms and it just made me happy to see that particular development.
I know there are some readers that don't particularly enjoy angst in their books and
Touch and Geaux,
definitely has plenty of it, which yes, is frustrating however, personally I love it and I don't feel the angst in this book was over the top… with the revelation that hit Zane I would be mighty pissed off too… and yes if they just take time to talk to each other things would be all lovely and sweet and sensible… but come on, in two days they manage get themselves sorted and act like grown ups… eventually. In real life things are ten times worse… they would have needed relationship guidance and counselling for all that shit, which could have gone on for months, real life and people are not predictable and so a little angst for a couple of days, I think is perfectly adult of them, plus I love all that heart pounding uncertainty!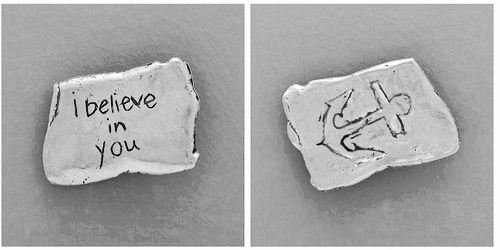 "You told me one time that… I was your compass. I gave you direction when you were lost" Ty said, nearly choking on the words. He glanced up, eyes reflecting like liquid in low light. "Well, you were my anchor. You were something solid for me to hold onto. I wanted you to remember that"

I believe in you

One of the reasons I love this series so much is obviously Ty and Zane but really even though I think of them as real men they are fictional characters created by Abigail Roux and it is through her amazing writing and talent that these two men are brought to life… in my head they are very real, every familiar nuance and characteristic, each shrug of their shoulder, smirk, raised eyebrow, all of it, I see before me… and Hell Yes! …that includes the sex! They have personalities that I just love. I am invested in their lives, their friends, family I worry about their well being and above all I just want them both to find the happiness they so deserve together.


"Who are you, Ty?"

Ty smiled against his cheek. "I was an assassin," he whispered. "I'm a marine. I'm the man who doesn't miss. And I'm yours."

Zane bit his lip on a smile.

"Who are you, Zane.?"

Zane cocked his head. "I am an artist. I'm a geek." He felt Ty smile. "I am one badass motherfucker on a motorcycle."

Ty began to laugh.

Zane dipped his head until they were staring into each other's eyes. "And I'm all yours."

The last 15% of this book was just perfect… Learning to love themselves, as well as each other and put all the secrets and lies behind them... my heart was a flutter, the sex was passionate, sensual and loving, our boys had reached a whole new chapter of their lives and my heart was warmed… and then Ms Roux goes and drops that bombshell!!

I was so not happy… and how long till the next book?For more reviews, please check out Sinfully Sexy Book Reviews and you can also find us on Facebook