Fabulous follow up to County Mouse… and I am just loving this Voinov ~ Lane collaboration.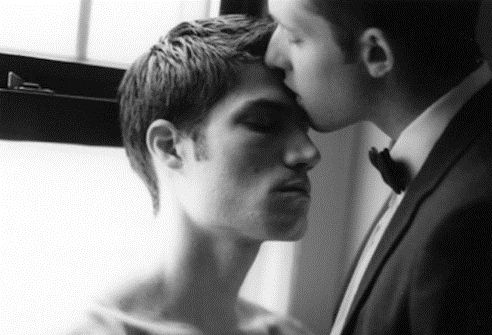 These two talented writers have delivered an excellent second instalment to the Country Mouse series, the pace and the emotions that it evoked had me devouring page by fabulous page with the authors also getting into their stride as we get to know these characters, and not forgetting more luscious smexy loving between out two MC's. Owen will always be an absolute darling and Malcolm will constantly need to be gently coerced in the right direction by Owens unassuming disposition.
In the last book, Malcolm was irritating and a thoroughly unpleasant man, but I warmed to him when we at last saw the sensitive side to his nature. So at the start of this book, which follows immediately after the first I was expecting more of that vulnerability from Malcolm. Mmm… after he so beautifully opened his heart and managed to convince the adorable Owen to be a part of his life and stay in London, they have the weekend together and it is back to the rat race for Malcolm, leaving Owen to consider his options and look for gainful employment.
Malcolm thinks the perfect place for Owen to start looking for a job would be the financial sector in the city but Owen couldn't think of anything worse than working with people that are full of there own importance. Owen likes the simple things in life and what he wants most is to be happy and loved, wealth and social standing are worthless to him in the grand scheme of things and certainly not his priority. So when Owen finds a job as a Computer technician in a part of London with a postcode that to Malcolm screams poverty and crime he is mortified!
Malcolm see's Owens Job, working in Brixton at a tatty co-operative that had seen better days, as well as the pittance he was being paid for the privilege as demeaning, and as Malcom's job is becoming more demanding of his time and Owen is left home alone he is beginning to wonder just how long it will take for Owen to get pissed off with it all. Is there honeymoon period over?
Malcolm again ended up annoying me, he wasn't very likeable at all and being inside his head was quite disconcerting, he was rude, jealous, pretentious, shallow and vain! and his only redeeming quality was that he was damn lucky to have such a sweet man that could obviously see past the power hungry persona, where appearance and social standing are so important.
Owen isn't easily flustered and he is extremely patient, I know I personally would have punched Malcolm on the nose but Owen is vibrant and full of life and fun, and his heart is bursting with love… his glass is always half full compared to Malcolm's who's is half empty, and the authors did a great job of developing their relationship further, and we see them get through another tumultuous stage in their relationship. Malcolm needs Owen to open his eyes to the wonders of life, he is so full of understanding and thoughtfulness that he can see the strength of the man who bared his soul when he thought he might lose the only person he had ever loved. Oh…. Malcolm still has faults aplenty but with Owen to keep him grounded he can see through the pretentious world and recognise the most valuable thing you can have actually costs nothing and is freely given.
This ARC was provided by Riptide Publishing through NetGalleyFor more reviews, please check out Sinfully Sexy Book Reviews and you can also find us on Facebook