This Novella is a little slice of Sean Michael BDSM kinky fuckery, it makes no excuses for itself and basically gets off to a flying start, so if you like a little titillation between the nice easy sweet reads, and BDSM is your thing then this is a perfect filler.... 3.5 stars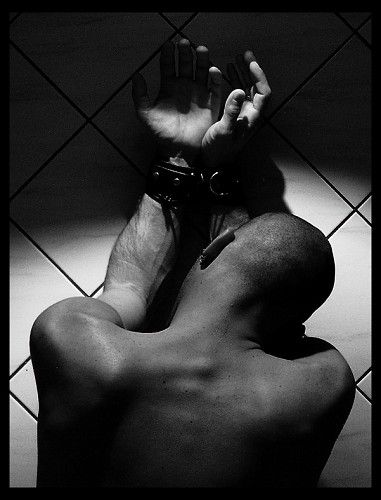 I suggest you read the blub before reading the book as it basically gives you the background to the story that you don't get from the book. Royal had been a good cop, ten years on the force, eight years in homicide and three years undercover… and that's where it went all wrong!
Royal had been undercover as a sub and his partner Mike had been his Master… only the assignment had uncovered something deep inside Royal that he had never realised he wanted, never mind needed. Being a sub for Mike had felt right, only Mike was disgusted by it, not only that Royal was gay but the fact that he was so needy and responsive to being a sub. Royal was ashamed and humiliated and repulsed by his own weakness, his mind was telling him one thing and his body was saying something completely different.
Bone is just OMG, a serious panty melting Dom, who oozes power on page! He had met Royal 3 years previous and had been unable to forget the beautiful man and the natural sub within, he finds him by chance, a very angry and depressed damaged soul who has lost all direction and Bone wants to show him that his needs are nothing to be ashamed of.
I loved Bone, all tattoos and piercings, he made Royal feel safe, cherished took control and gave him what he needed, showing him he had nothing to feel ashamed of and that what he felt and what he gave of himself was not weak, he was strong… and for Bone he was just exquisite.
Again this is really a PWP, but I enjoyed it, probably just what I needed, a bit more of a story to it than the last one and I really felt for Royal, and Bone the big bad Dom was just totally smitten.
For more review, please check out Sinfully Sexy Book Reviews and you can also find us on Facebook