Fabulous Kinky Fuckery from one of my favourite Authors Kim Dare… I just love this series!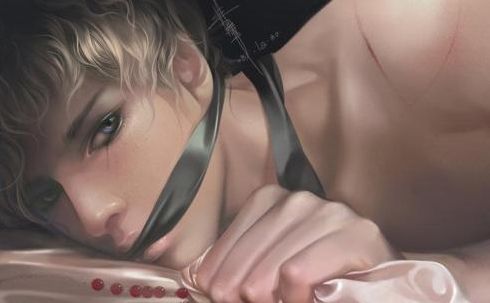 This story unfolds from both characters points of view and I had to chuckle at their inner monologue and how they deal with their internal battles whilst trying to behave appropriately in their chosen roles as Dom and Sub. Bret has got to be the most unlikely sub ever, he is a brat, cheeky and impulsive and has a big problem with his mouth engaging before his brain. He has no respect for the Etiquette of the D/s role within the club scene for him the only person his brain will submit to is Marcus and even then it is a struggle. Secretly Marcus finds this amusing, and of course pride comes into it too as he knows he is the only one able to control the brat and the fact that his fellow Dom's are so frustrated with the boys behaviour makes him smile even more.
We meet Bret as an inexperienced wannabe sub, who visits The Spread Eagle for something he feels is missing in his life, something he has fantasised over but has little knowledge and no experience.So when he see's Marcus, there can be no other, he is a sub with only one Master, any other Dom is insignificant… all he needs to do now, is convince Marcus.
Marcus is dark, brooding, all leather and confidence and.. Oh. So. Delicious! He plays his part to perfection and is only too aware that the boy has been stalking him for weeks but he still makes Bret work for his attention… yet inside we see that despite Bret's bratty behaviour the boy intrigues him and he is inexplicably drawn to what another Dom would deem intolerable behaviour, Marcus sees it as a challenge, a personality quirk… and to see that angelic face and big blue eyes look at him for guidance so adoringly, is more than he could hope for in a sub… and he wants him!
I loved the relationship between these two characters and Bret's internal struggle of wills as his submissive wants to please and behave in the manner expected, whilst his cheeky audacious nature wants to push the boundaries, inquisitive as to how Marcus will react, and the thought of punishment is something that excites him. Whilst Marcus gives him just enough wriggle room to still be able to express his playful and inquisitive nature as Bret is definitely not the normal sub who would remain stoically silent whist awaiting instruction. Yet together they find the perfect balance and Bret is ready to commit his heart and soul to the only man that could truly be his Master.
I love Kim Dare's writing she writes short books but the are totally character driven and she has such a knack of bringing them to life and endearing them to our hearts, it may be BDSM, but we are left with a warm fuzzy feeling of perfection. I always imagine her having fun with her characters getting the balance between their personalities and relationships just right. Although in the case of Bret I imagine he was more than a handful, even for our talented writer.
Another great book form Kim Dare and I am looking forward to more from The Kinky Cupid Universe.
This ARC was Kindly provided by Riptide Publishing through NetgalleyFor more reviews, please check out our blog...
Sinfully Sexy Book Reviews
you can now also find us on...
Facebook