Heidi Cullinan and Marie Sexton are fabulous authors in their own right, but the culmination of their talents in this book have notched it up a whole new level! Amazing... could not put it down until finished! 4.25 stars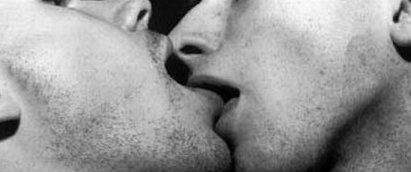 I love my dark novels and I love plenty of smut and angst! But, you know what… Sometimes you just need a comfort read and Second Hand delivers just that. Don't get me wrong, the sex is still HAWT and tummy tinglingley good, but this is a slow burner and our two MC's, although drawn to each other are firmly cemented in friendship before we get to the naughties!
Paul Hannan is a Veterinary Receptionist in the town of Tucker Springs. He moved there with his girlfriend to help her establish herself within the art community, only now Stacey has left him for another man and he finds himself alone with no money, and desperate to have her back in his life. In a last ditch attempt to win her back he decides to buy her a gift for her birthday and ends up in the Local Pawn Shop where he meets the enigmatic Emanuel Mariano Rozal.
These two characters, although very different are so well developed you feel you know all about them. Both men are lonely and want more from life, something neither of them are aware of until they meet each other become friends and see what they are actually missing!
El has friends, and also a large and extremely volatile Latino family… yet his cynicism keeps him from having relationships preferring to throw himself into his business, thinking himself lucky that he is not attached. However, this dark, intense and extremely handsome man finds himself intrigued by Paul, knowing he is straight yet he is still attracted to him and finds his mind drifting to the man with red hair and freckles, his face is an open book of emotions and somehow he has found a way into his heart and instead of running away... El wants more!
Paul is such a likeable character, kind considerate and totally unselfish, he has put all his dreams and aspirations to one side, dedicated to giving Stacey the life she wanted by buying stuff that she simply
must have
totally neglecting himself and all to no avail. Stacey is a selfish, self centred Bitch! and yet Paul still lives in hope she will come back to him, partly because she keeps messing with his head!

"I just want to be the first choice for someone for once, just once"
I love the relationship between these two characters, watching them grow and develop into their relationship had me feeling warm all over. El see's the vulnerability in Paul his lack of confidence in himself and just how innocent he is, Paul is thoughtful and caring without a deceptive bone in his body, they are all qualities he adores and cherishes, all the qualities that have previously been stomped on and taken for granted and all the qualities that were now chipping away at his hardened heart dispelling his disillusionment. Paul, apart from with Stacey has no experience with relationships and doesn't even know he is gay and can't for the life of him figure out how someone like El, so confident and absolutely drop dead gorgeous could want him! So when they do get together I had the biggest smile on my face with all kinds of happy dances going on and the passion and intensity of it all was just sizzling!
I thoroughly enjoyed my visit to Tucker Springs and not only do we have two great MC's, but there are a whole host of well developed secondary characters each with great personalities of their own. I loved the crazy Rozal Clan and the link up between El's sister and her babysitter. The Friday night Laundry meet with Denver had some hysterical dialog going on, the nutty neighbour Bill, Paul's Mother again, what a woman! her comments regarding Gay Porn, she had me in hysterics and not forgetting the adorable and cute MoJo who stole my heart. There is not a minute wasted in this book, it is packed with funny and heart warming dialogue and character's, humour and a romance that will have you melting. Loved it!

"You got a dog" Denver shook his head in disbelief. "And you are carrying it in a baby sling. Who are you, and what have you done with El"
"Here hold this. I need to put her down so I can have a cigarette"
"Seems like it'd be easier with her all tucked cozy like that"
"Yes, but I don't want to give her that close a dose of secondhand smoke"
Denver's eyes went wide and he held up his hands as he backed away. "Now you're freaking me out"
Onto Dirty Laundry
and
it's about Denver, WooHoo! Would I recommend this series… Hell Yes!
This ARC was provided by Riptide Publishing via NetGalleyFor more reviews, please visit...
Sinfully Sexy Book Reviews