This is a little gem... an excellent read, perfect to snuggle up with and lose your self in J L Merrow's Victorian London, just beautiful!...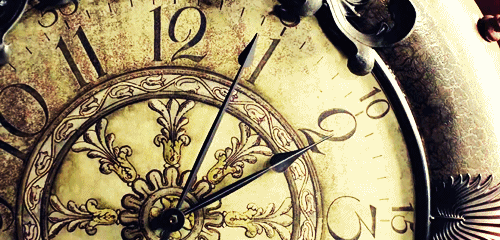 This Novella is told from Teds point of view, which is so poignantly delivered by J L Merrow through her impressive writing skills and command of the English language she some how manages to put us in the mind set of this character giving us a perspective of what makes him tick making him so believable you are totally engrossed and drawn in by the sublime prose. She give's us an insight into what this damaged man is truly like under the surface, his emotions and mostly how incredibly sad and lonely he is after the death of his Husband and parents to a car crash. Ted has isolated himself from the world since the accident and is a lost soul preferring to live in the past surrounded by the memories of his departed lover, with all confidence gone due to the injuries he sustained and the subsequent breakdown. Ted slurs his speech has fits and headaches, something that becomes worse under pressure and with his mind shattered it makes him terribly subconscious, yet he holds down a job, menial to his previous employment but he is grateful to his friend who has taken a chance on him.
When Ted steps out of the Criterion Theatre for a quick ciggie, he marvels at the sight before him! Piccadilly Circus had transformed into what now looks like the pages of a Dickens Novel… was it a haunting? Nah… Common sense prevails and with reality firmly in check he convinces himself that what he is actually seeing is an elaborate and extremely authentic set for a Victorian Drama! Funny though… there were no cameras or crew!?!
Soaking up the atmosphere and mentally trying to digest what is before him, he see's a man, a vision of beauty and he is struck by the visual aspect of him, even in the dimness of the gas lamp he is leaning against he was gorgeous and by the looks of it a Rent boy and to Teds surprise a great actor too, for when he spoke to him he remained in character, right down to the street slang cockney accent… he was impressed!
Thinking about what he had seen and concerned over his own sanity plus his need for a nicotine fix, he again steps out… and yes, the rent boy was still there! was he dreaming? hallucinating? or just delusional?!?
In the cold light of day he blames his scrambled brain for the surreal experience… putting it down to nothing more than a dream. But Ted is still discussed with himself for being attracted to the rent boy, feeling like he was cheating on the memory of his beloved Alistair and with a whore too… it just didn't bear thinking about!
Jem, our rent boy with the cockney accent is just adorable, he is genuinely kind and honest and considering his profession it was a joy to see, and even though what Ted was telling him about time travel was beyond the realms of reality, he never once condescends him… but listens, asks questions and is totally accepting of Ted, not mocking or deriding him as a fool despite his quirks which were the lasting effects from the accident.
Ted was now at a loss to know what was real any more, the compos mentis part of him could see how insane it was but the lost and lonely man that he now was, clutched onto the hope that it was real, because since the accident this was the most sane, lucid and rational he had felt. Jem made him feel alive again and living in a parallel dimension was not something he would let get in the way of his return to humanity!
What hits you first in this Novella is the detailed and vivid description of Victorian London, the writing is exquisite, taking us back to a time unfamiliar, yet you can see it with your minds eye in perfect detail, with the sights, sounds and smells assailing our senses as though we were there with them. What a joy and delight it was to be transported with Ted to Victorian London and what transpires between these two characters is true love and affection founded on very shaky ground with two flawed characters that are desperate for something more than what they have, and when they get together, Oh Boy... is it HOT!
Ms Merrow has a great talent of defining her characters giving them a real personally, one we can empathise with as they become part of us... with all the concerns, hopes and dreams you would feel and want to share with a very dear friend. I loved this novella, it is short and doesn't really give us an in-depth background to the characters and yes there is "insta love" here but they live in different dimensions unsure as to whether they will see each other again, so for me it worked. The other concern some may have is that this is a historical novella, however as it is flipped between the two time periods there is an element of history but it is not all encompassing. It is however very British and some may struggle with our sense of humour and colloquialisms!
This book is released on 28th of Jan, if you love J.L Merrow then this is a definite must read!!!
This Book was provided by Carina Press though NetGalleyFor more reviews, please visit...
Sinfully Sexy Book Reviews