A love story that spans 14 years...3.5 Stars, rounded upto 4 Stars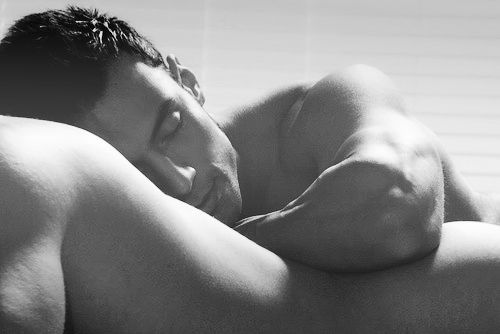 At the age of 9 Carrick Francis, whilst playing truant from Sunday School, happens on a ranch owned by Parish Winters and his son Deacon. The moment Crick sees Deacon, he has eyes for no other and spends the next 14 years in total adoration of this boy who has become his friend and protector.
Carrick has had a troubled childhood, his mother has no time for him and 'StepBob' spends most of his time drinking. So when Parish and Deacon take him under their wing and offer him comfort and a haven of sorts, he jumps at the chance. For the first time in his short life he truly feels safe, cared for and part of a family, with Parish and Deacon taking on the self imposed role of guardians for this naive and wayward boy, often running interference with the school and Cricks family.
Crick is in love, he is totally besotted, starry eyed and whole heartedly 'IN LOVE' with Deacon, no other can dim the light that shines so brightly for him. He lives in hope that one day Deacon will finally SEE him, not as his brother or friend but as his lover! Deacon, so selfless, strong and reserved comes across as impassive when really he is just painfully shy and self-conscious. Hiding beneath his modesty is a man completely honourable, wanting nothing for himself, but everything for Crick. Giving into his emotions and loving Crick is not part of his self sacrificing plan, he wants him to get out, go to college, see the World and not have to deal with the 'small town mentality' to being 'Gay' that he now lives with!
Finally, thanks to their friends, who are only too aware of the attraction and love between them, they see 'the light' only for a misunderstanding to separate them before they even have chance to explore a relationship. This leaves Deacon in a desperate state of depression, beside himself with grief and worry, falling apart whilst his life spirals out of control and all he holds dear starts to crumble around him.... and all because, he is way too stubborn and proud to ask for help! and Crick, well he is off in Iraq fighting for his country!
Amy Lane is a master at giving us great characters and 'real' love stories. This is no exception, however I became a little frustrated at the misunderstandings and lack of communication between our two MC's especially considering they had known each other for so long! and, had lived together, be it as family rather than lovers! There are some great characters in this book which we had the pleasure of getting to know, some of which were true friends and family in every sense of the word.
For me this is not her best book, I have a feeling that it may not be down to the book but rather my own reading preferences, having read some pretty intense books lately this seemed a little flat and nice, if a little frustrating. With that in mind I have rated accordingly.
Sinfully Sexy Books