This is a love story, beautiful and tragic in it's tale which will captivate you and hold your heart to ransom right to the very end.....4.5 stars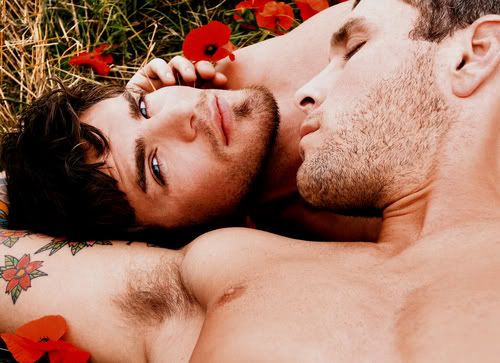 At times during this book, I actually found it hard to read and not in a bad way, but because there is such profound raw emotion and heartbreak hiding behind the persona that is Chase Summers. He is 20 years old and in my eyes he was still a boy...a boy that lost his way in life 14 years earlier when the tragic death of his mother leaves him with the bigoted, abusive drunk that was his father.
This event and the subsequent years with his so called "father" shaped his life and his psych and neither were pretty! Chase compartmentalized his life, put it in boxes, keeping them separate from each other and any leak of emotion between these compartments would be the undoing of him and his sanity.....and this is exactly where Amy Lane takes us.
Chase Summers
....wants the world to see and hear perfection, every action and word spoken controlled, he wants what all conformists want, the house, the car, beautiful wife and the career to be able to live his dream. But that's what it is...a dream, he has the girlfriend and he loves her, but not how a man should love a woman, he is living a lie and when he lacks the funds to fuel his fantasy, he turns to a "Gay for pay" internet porn site and his other persona, Chance, appears.
Chance the Porn Star
....6" all toned and buff, blue eyes and blond hair, sexy voice and a killer smile. He is confident and a little cocky. He has no inhibitions and is cool and nonchalant. To Chance life is fun, he laughs and relaxes with men who are definitely not shy and are comfortable with their own sexuality. But even amongst these friends there is another layer of deceit! Chance is pretending to be a straight guy having gay sex.....another lie!
Inner Chase
....is the voice of honesty in his head that nobody hears. He is the Squuueee fangirl at the thought of being with a man. The exhibitionist that just wants to be out with all the pretty boys and get down and dirty with it. Inner Chase just wants to be free....he is the voice of the guilt for cheating on his girlfriend, the voice of heartbreak and overwhelming love and affection for the man who holds his heart and the voice of despair for hurting all those in his life that he loves with his lies. Inner Chase is GAY and he is trying to hold it all together.
When Chase and Tommy meet, those compartments that Chase has been so fastidious about keeping separate, start to bleed together. Their love is beautiful and unconditional, the chemistry and affection palpable, only with Tommy can he be honest and open, only with Tommy can Chase be the man he is supposed to be. But these two lost souls, each with deep emotional issues that any normal person would seek counselling for, are enabling each other. Tommy is becoming more insecure and vulnerable and Chase is tumbling deeper into the void of the Red Room...where he keeps all of his pain safely locked...only now, it is ready to burst open.
Amy Lane did a great job of letting us get to know not only our two MC's Chase and Tommy, but also the whole host of other character's, all of which had a face, voice and personality of their own. It took me a little while to warm to Chase, as there is a lot to take in initially and I did get a little frustrated with the dipping in and out of the here and now....I just wanted certain parts to flow more easily. Having said that at the half way point I was totally engrossed and was unable to put it down until it was finished.
I am also very happy to see that we will be getting Dex and Kane's story in October....this will be a must read for me.