Excellent..is not powerful enough to describe it! 5 stars is an insult..this book is in a class all on it's own!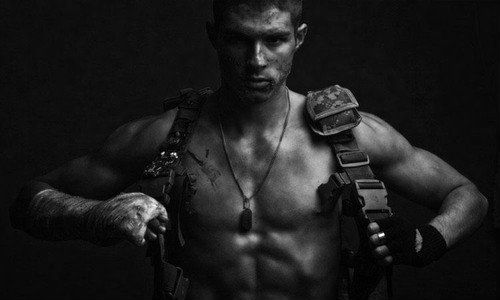 I was told by my dear friends who have walked this path before me that this series is all encompassing! it will take over your life!....with all thoughts of a normality whilst reading being dismissed as impossible!
OMFG!-after falling in a heap, a jibbering wreck of my former self and having discussed it with said friends in a previous thread, this book should come with the following:
Health Warning: Causes severe irritability, weight lose, extreme emotional swings, compulsive need to consume any and all alcohol, decreased work productivity and alienation from friends and family.
In other words..don't mess with the the snarky bitch, downing a bottle of wine, eyes glued to Kindle oblivious to all and everything, rocking in the corner. Ignore all expletives that could possible make Dan's language seem tame. You want food?-call for pizza! School uniform?-it's fine..you can wear it again tomorrow! I am now officially in the terrible Mother category!
Having read the [b:Dark Soul Vol. 1|12323849|Dark Soul Vol. 1 (Dark Soul, #1)|Aleksandr Voinov|http://d.gr-assets.com/books/1313514437s/12323849.jpg|17302234] series by Mr. Voinov I was already prepared for how powerful and tortuous his words alone can be. But this collaboration with Marquesate and their words which weaved together so seamlessly was sublime in it rendition.
At the time of finishing this book, I was so overwhelmed by anxiety, frustration, anger, fear, sorrow, my ramblings were incoherent and totally FANGIRL..SQEEEEE! my mind was mush! A week later, even though Vadim and Dan still haunt me, I have found the calm within and I am ready to start the next book [b:Special Forces: Soldiers Part II -Director's Cut|7883867|Special Forces Soldiers Part II -Director's Cut|Aleksandr Voinov|http://d.gr-assets.com/books/1270086820s/7883867.jpg|11093691] and also put pen to paper, on my thoughts of this truly extraordinary relationship and the journey that I have embarked on, with these two, highly-complex and intense characters who despite their nefarious actions and the depth of raw emotion involved, I was completely enthralled.
This Book takes Place in Afghanistan between 1980-1989. Dan is an undercover SAS British Soldier and Vadim is a Captain in the Soviet Unions equivalent of the SAS, the Spetznaz. I found the alternating POV compelling, seeing each character in my minds eye, turning my head to look at them with their distinct voices and the evocative dialog. Vadim with his broken English, only endeared him to me more and Dan with his typical squaddie foul mouthed language had me at times smiling but for the most part I was swearing right back at him...must be contagious!
We are constantly drip fed information, with layers peeled back slowly throughout, discovering another nuance of each character, a thread of information left dangling until further on that thread is picked up and woven back into the story. Initial thoughts dispelled and new ones created. Mr. Voinov is very clever at this, he makes US think! Do we know these men? Do we want to know these men?...we are seduced, like a siren calling, we fall further into their world and just WANT.
I could write reams on how wonderful this book is, It is gritty, dirty, raw! We are dropped in the middle of a war torn country where nobody is your friend and everyone your enemy, we can see the filth, dirt, death, blood, sweat. The smell assaults our senses. We see conditions you wouldn't want your worst enemy experiencing. We are subjected to atrocities that make you cry. So angry! to the point of sheer frustration and the panic beyond belief - at the pain and torture inflicted. But somewhere in the middle of all this the seeds are sown for a fledgling relationship, crudely balanced and founded on the most extreme of circumstances, the intensity of it so overwhelming it will leave your heart broken and in pieces!
I will leave my character reviews for the next book, or this will become laboriously long and boring, with me rambling on!
Read this book...you will not regret it, and it is FREE (Sorry, I am struggling with this, really! I don't understand why it is not a Best Seller, never mind being available as a free download) and can be downloaded directly from Aleks website. http://www.aleksandrvoinov.com/special-forces.html
For more reviews visit
Sinfully Sexy Books