Ceaseless in their desire and ardor, relentless in their passion and consumed by lust! Tor and Jake, Damn....they are Hot!!! Chris Owen, you certainly know how to write sex scenes...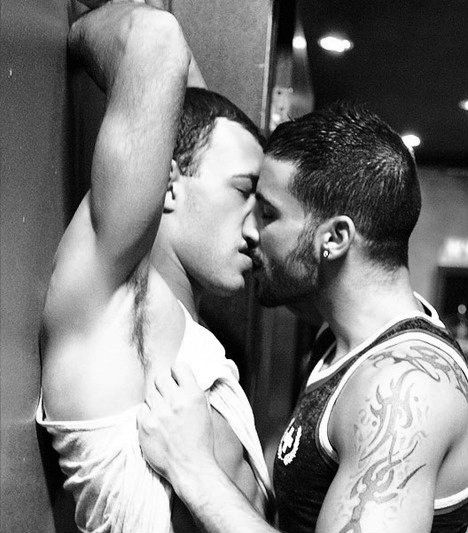 I am late AGAIN to the party!.... This book and I, have been embroiled in conflicting arguments, for and against Tor, which has been highly entertaining! Having now read the book, I fully understand the reasons behind the contradictory emotions of Love, Hate, Passion, Disgust, Anger and Forgiveness. My own conclusion being you "Hate to Love it" and "Love to Hate it" plus - it is "Hot as Hell"...... which makes me feel the author got it right! To evoke so much emotion good and bad from readers, it must be something special, whether you like it or not!
The book is told completely from Jake's POV, so in my humble opinion we are already biased, not being privy to Tors thoughts and feelings, his inner turmoil and confusion hidden from us and his secrets not shared until he is ready to discuss them with Jake. There is no insta love between them it is a relationship where the dynamics are constantly changing over a four year period. In fact, initially, Jake hates Tor with a passion, to him he has no redeeming qualities and there is not one thing, that makes him even remotely like Tor!... except maybe the sexual tension between them that has yet to be explored. It does also cross Jake's mind that they were actually alike, but Tor's smart ass, arrogant and full of attitude nature, which in Tor is negative, Jake see's as positive in himself!...and so, the journey begins, from fuck buddies, to friends with benefits, to lovers, to forever!...with one HUGE FUCK UP in the middle!
There is nothing pretty about Tor and Jake, they are in fact your typical rough and tough, hard working cowboys, both ruggedly handsome, who also happen to have the libido of a stallion and the stamina of a marathon runner! They are insatiable, unable to appease their desire for each other. In other words, they seem to be walking around with a constant...hard on! Taking advantage of each other anywhere and everywhere...Holy Hotness!
Our two MC's are both flawed, in that they have deep issues in their pasts, with life changing moments, which haunt them. Jake has been alone for most of his life, his parents zealot homophobes threw him out at 17...to them, he was dead! Now, the closet thing to a family he has is Doug the owner of Gillians Ranch who took him in when he had nowhere to go.
Jake is happy on the Ranch, has no ambition for himself and wants only the simple things in life, so when our impulsive Tor, who when he wants something grabs for it regardless of the consequences, makes the first move, Jake is very tight lipped. Having had no role models to speak of he has no understanding of what a relationship entails and finds it hard to express himself, his past and previous loneliness attributing to the fact. Tor is far more confident than Jake and a bit of a lad, animated in comparison to Jake's quiet and unassuming nature, but Tor is also compassionate and caring wanting nothing more than to protect Jake, whilst dealing with his own inner demons and guilt.
So invested was I with these characters, I laughed, cried, blushed, been so angry to the point where my Kindle almost learnt to fly, felt sick to my stomach with the pain of deception and conflicted in my own emotions at these two men who had it all, but somehow managed to make a mess of things through lack of communication!
There is a lot of sex in this book, in fact I had to put it aside for a while, as the sexual tension, my own!....not theirs! was becoming uncomfortable..... sucking, moaning, grinding, rubbing, touching, stroking, teasing, kissing, shuddering, slurping, twitching, groaning, thrusting, FUCKING COMING!.....and that was all on one page! If i could give it more than 5 on the hotness level, I would. However, as much as I love smexy man on man action, there was probably a chapter too much! OMG...did I really just say too much sex! There is, also a great story between the sex, but you need to get around the 30% mark before it kicks in proper!
I loved this book, and I will now be popping off to buy the next one in the series..
4.25 stars..
Sinfully Sexy Book Reviews