4.5 Stars for this amazing book which is emotionally charged and full of action, Lou Sylvre has such a way with words, she is truly a gifted author… she had me encapsulated in my own little world, just me and the guys and a few friends on a journey so vivid in my imagination and heart… I was euphoric and a mess! Great start, loved it, Woohoo… now onto the next!!!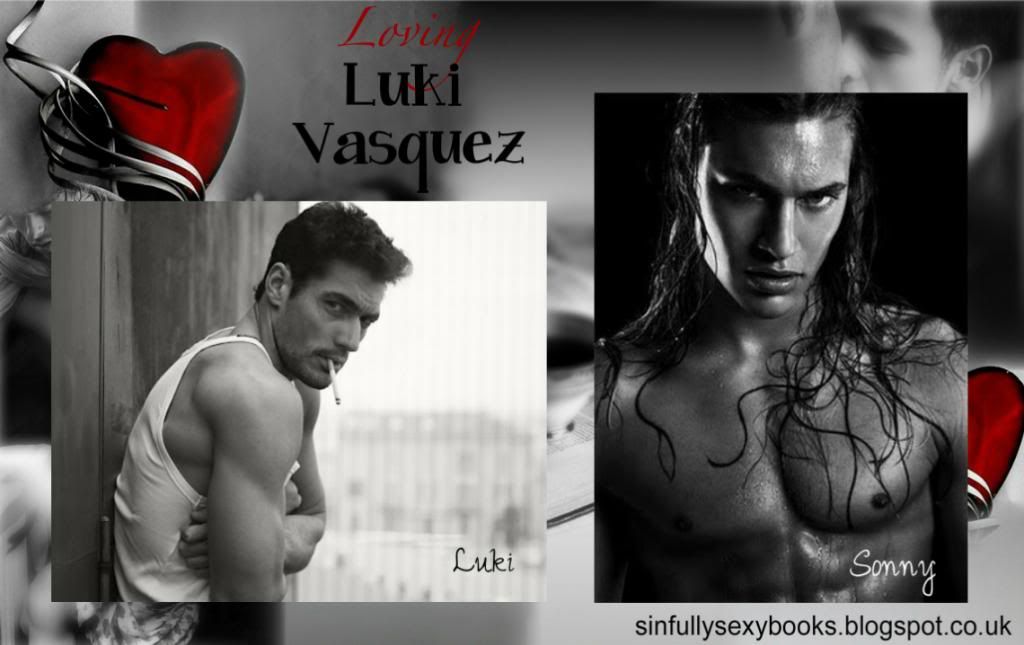 Oh what a wonderful tale you weave Lou Sylvre! I was sucked in and captivated from the start… totally enthralled and bewitched by two characters that now have a place in my heart. The writing at times was just outstanding, beautifully poignant with evocative prose that had me in tears… and with the action and anticipation pulling me all the way to the end of the book there were more tears, smiles, anger, frustration and sadness, all of which bought about an ending that has yet to reach a conclusion, and I so need to read
Delsyn's Blues
NOW to catch up with my boys, well, men really!!. So right now I am wholeheartedly invested in these two lonely and insular men, lost souls taking tentative steps into a world of emotional turmoil that was unfamiliar and something neither of them knew how to deal with.
Luki and Sonny are total opposites, yet both very complex characters and in this book we glean some insight into what makes Luki tick and although the author hinted at a past full of ghosts for Sonny, this first book in the series seems to have focused on Luki. He has spent the last 28 years arming himself both mentally and physically, putting up barriers and encasing his heart in ice. His life is full of order and he is completely focused on maintaining his cold and stoical intimidating persona… a mask with which to fool the world that on the inside, he is NOT a terrified child still haunted by the incident that left him facially scarred… which was nothing compared to the scars on his psyche that left him pushing away any kind of emotional attachment. But where Luki's life is full of rain clouds and misery, Sonny's life is a spectrum of colours… so very bright and beautiful, and with his creative spirit comes deep intuition and understanding… he see's things which others are oblivious to and he can see right into the soul of the man that was embracing his heart. Sonny trusts Luki and see's past the smoke and mirrors to the man who craves love but was still that lost boy afraid to let his emotions free. He see's himself as ugly, yet to Sonny he was the most beautiful man he had ever seen… for the first time in his life there was a spark of emotion a warmth emanating from Sonny his kindness and compassion lifted both Luki's heart and soul and with Sonny's easy manner and sense of humour, throw in a little stubbornness and strength of character and Luki was in danger of losing
his
stubborn resolve!
"Is that how you see… saw me? You thought I was beautiful?""Yes" Sonny said, and then sighed. His voice had lost it's edge, melodious and rich again."That's how I see you. I think you're beautiful. How could that change? I see what's there. I always see what's there."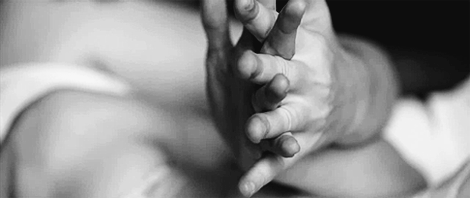 Luki Vasquez, once an agent for ATF (alcohol, tobacco and firearms) is now in security, the poor man seems to spend most of his time throwing up, smoking ciggies and popping a breath mint, all signs of his insecurities and vulnerability, the face he hides from the world, so a chance encounter with the socially awkward Sonny James, a man who also prefers his own company to that of others, a man who has no defences other than his smart mouth… and yet, there is a mutual attraction that neither of them is prepared for, so when circumstances throw them together and it appears as though there is someone out to get Sonny, Luki pulls all his agents into the action to help find the man responsible and he will not stop till he gets his man which is no easy task when he feels that his emotional attachment to Sonny is clouding his judgment… and losing his edge now could jeopardise the whole investigation.


Sonny and Luki began to grow together. The artist in Sonny saw it as if from a distance, each of them changing orientation the way plants move imperceptibly, but fast, until all the leaves face toward the sun.
The love scenes between the badass man whore Luki and Sonny the very inexperienced sweet boy, varied from an inferno of passion and lust, so fierce it overwhelmed their senses to other times when they were passionate and sensual a connection so deep neither were able to comprehend, for both of them it was not just a physical connection… it was a connection so emotionally intense
my
heart was pounding and not just because it was hot but because the author conveyed that profound emotion to me as a reader and I was just melted.
Oh my God, tears. they welled up in his eyes and flowed over. His face felt wet and heavy drops ran down his scar like a riverbed, like that was the reason the scar was made, to give the tears a place to run. He wanted to howl, to sob, to bury his face in a pillow and scream, but he didn't. He sat stock-still, holding back the screams, and it hurt.
When I was reading this book, such was my connection to the characters that
I had a knot in my chest for the most part… but it's not all completely emotionally overwhelming… there are also laughs, thanks to Sonny's sense of humour and Luki's lack of, and when the plot gets going they are both embroiled in the action. As you have probably guessed, I loved this book and I so want to give it five stars, because for the most part it was a five plus star book, but as fluid and sweetly smooth the action was when focused on our two MC's, when the story diverted back to the plot a few times I had to look back just to clarify my understanding, It is a minor niggle and does not in any way detract from just how BRILLIANT the promise of this series is for me… I am excited!!!
The ending was pretty tense and a heart in your mouth moment which is left open… so the next book best pick up where this one left off, AND I NEED ANSWERS!!
Series reading order
Loving Luki Vasquez (Vasquez & James #1)
Delsyn's Blues (Vasquez & James #2)
Finding Jackie (Vasquez & James #3) Due for release May 17th