HOLY HOTNESS!! This is a fun, short smut fix for all m/m lovers!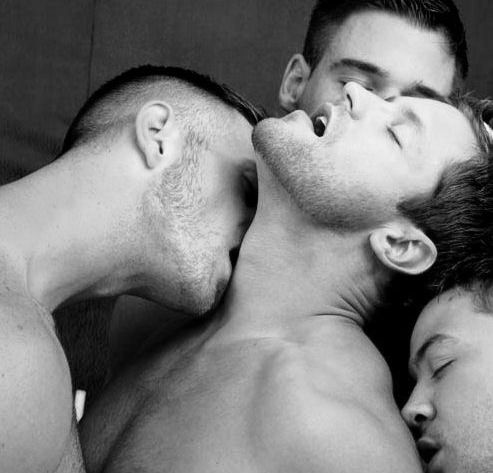 If you read the synopsis on this you would certainly think you were in for something taboo, dark and in my depraved mind… delicious! However, I was forewarned that it would not be a dark read, so I kind of went into this thinking there was more to this novella than just the blurb… and if I tell you my sentiments at the end were… Aww Bless! Then I am sure you can decipher this is
NOT
dark, non con, gang bang rape!
It starts off eerie, with Kyle walking home in the dark on Halloween and taking a shortcut through the park, when he notices a large piece of paper attached to a post stating ~
So when Kyle is accosted in the park by 3 sinister, scary, large and brawny men dressed as clowns, he was close to the point of terror, that is until he realised just who one of the clowns was… and it doesn't take long for that fear to turn to lust!
What transpires is most definitely a gang bang… but this is debauchery of the fun kind and we are treated to a variety of male appendages in action, in a fuck fest of kinky porn involving five very alpha clowns in various disguise, and one trembling in fear..
NOT
helpless male and some helium balloons thrown in for some extra fun!
This is the first book I have read from Kat and Agnes and I just loved their sense of humour, they totally endeared me to Kyle who had me laughing out loud at times and would love to see him in
action
again for another smut fix… I loved this and finished it with a huge smile on my face.
A copy of the book was provided by the Authors for a fair and honest reviewFor more reviews, please check out Sinfully Sexy Book Reviews and you can also find us on Facebook