An excellent 4.5 star read from Faith Ashlin that will take you on a rollercoaster of emotions… it is a deeply moving love story that will have you totally engrossed and at times just break your heart.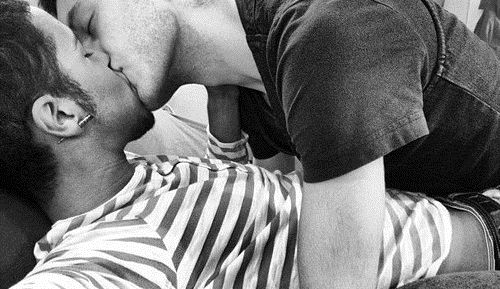 Firstly, this book is excellent and most definitely not what I was expecting, It is a beautiful love story, a sad yet hopeful tale of overcoming life's obstacles and finding true happiness with a few heart stopping moments along the way. It was poignantly delivered with evocative dialog from Faith Ashlin who is definitely an author to watch. The world building is vague, it's of our time, but not, and starts 5 years after the war fought by freedom fighters against the old regime to abolish slavery, and even though the war had ended and slavery abolished there were still those against it and some slaves that had slipped through the net, Denny being one of them.
Grady Porter had been Richards Fathers pleasure slave, badly mistreated and abused by his Father and friends, Richard at the age of 18 escapes with the injured Grady, the man he loved, and nurses him back to health and eventually started the Freedom Fighters Movement of which Grady was a leader. Only now Grady was dead and a martyr to the cause, his death bringing about the end of the war, and Richard had been alone for 5 years grieving for his lost love thinking he would never have that love again. Resigned to that fact and willing to move on he agrees to a relationship with a member from another movement to build alliances… only Richard has little or no sexual experience as Grady had been too traumatized by his past experiences. Richard as a leader of the uprising has a persona of strength, authority and an air of confidence which was all very different to the private man and now needs help before going through with his plan.
Denny had been a slave since he had been taken away from his Mother as a child, eventually escaping but ends up being picked up off the streets by more slavers until Richard shows up. Rescuing Denny from the slavers was first and foremost to give him his freedom but Richard has an ulterior motive and thankfully Denny accepts his proposal. Denny was going to have to teach Richard how to relax, not hold himself back and learn how to touch and receive the sensual pleasure that has so far been missing from his life, abandon his self control and learn how to feel.
Denny is funny, he is easy going and accepting of his lot in life, he may have been a slave but he seemed to be more mentally and emotionally more stable compared to Richard who is mentally badly damaged from his past, he has no confidence and there is a naiveté and vulnerability to him but there is no question of his honour and strength in the face of adversity.
Denny's excitement of the simple things in life such as shopping and eating just touched my heart, I could see him all wide eyed in wonderland, excited and overwhelmed by it all and actually having a choice was almost too much to comprehend. Denny brought a light to Richards life that had been missing for such a long time and his effect on him was a joy to watch as his steely resolve and control was slowly cracked and his heart was opened finally seeing that it was possible to love again and to compromise for the sake of the movement would be doing himself an injustice. In turn Richard had shown Denny that a mans word can be given and meant, he learned to trust and that there is not always a price to pay for things in life but most of all that Denny had the free will and freedom to do whatever he wanted in life.
Together they were just beautiful, learning and growing together the dark clouds from their lives were brushed away and the world was suddenly full of sunshine, as a slave Denny had not owned or had anything that belonged to him and now he had Richard and he was more than he could wish for and Richard learned to love again, not just emotionally but also physically but the road to get there was not a smooth one, it is tortuous and fraught with emotion but a journey I was totally captivated and engrossed by.
I highly recommend this book, Ms Ashlin has brought us two characters, both with very different voices and personalities, both flawed but perfectly believable. We also have a cast of secondary characters also well developed and who fit nicely into the tale. If you are looking for amazing world building you will not find it in this book, that part is vague but for me that wasn't an issue and is certainly not a criticism. The sex is most definitely hot and steamy, and as Richard is having to learn it all from scratch we are treated to a lot of passion and as a smut lover, it certainly kept me entertained. I went into this novel expecting dark fiction involving slave traders, what I got was totally different and unexpected but I couldn't put it down.
For more reviews, please check out Sinfully Sexy Book Reviews and you can also find us on Facebook