This is most definitely Sealed with a Kinky Kiss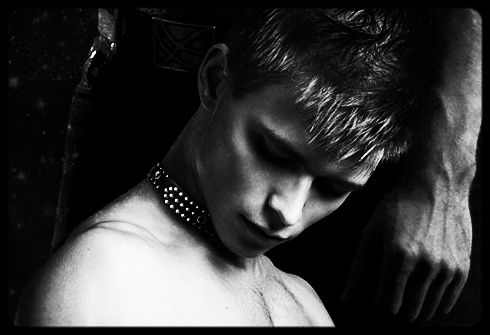 Blake is bursting with anticipation for his Master, after a year of waiting, today was the day when he was going to seal the deal so to speak! Only that would be too easy… and we have a whole novella to fill with tantalising teasing of the BDSM kind!
Blake has been with his Master Archer for a year now training to be the perfect sub, and in the eyes Archer he is, only yet again Blake is being punished for doing something wrong and he can only see it as failing his Master which compounds his frustration and threatens the scene. Archer becomes concerned as to why Blake would think himself any less than perfect and blames his own inadequacies as a Master for not praising enough and using a scene as punishment when it should really be called a side trip where they can prolong the anticipation of the final act... and Oh boy, those six plugs are one slow agonising, frustratingly erotic BDSM long tease!
This is what it is… a PWP. But we do also see the loving side of a D/s relationship as it is based on trust and their love for each other is undeniable. I enjoyed my little kink fix!
For more review, please check out Sinfully Sexy Book Reviews and you can also find us on Facebook