Fabulous… had it all including a hot Werewolf and a sexy Vampire… not forgetting the tattoos, piercing's and a Harley!!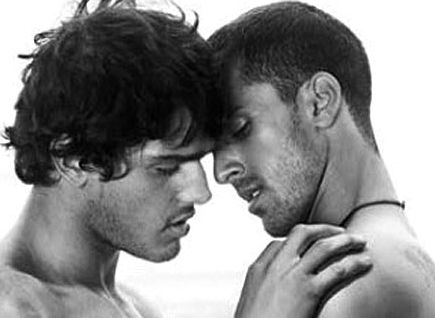 I haven't read a paranormal romance in quite some time, so with the release of Silver/Steel in December, I thought I had best get a wriggle on and I am so glad I did! This was actually a teat and I thoroughly enjoyed reading it, it totally ticked all my boxes, great character development the story was well paced, world building was excellent, I loved the magical town of Arcadia and the fact it was a haven and sanctuary to all that lived there… I just didn't want to put it down, half way in and the pages were turning at an alarming rate. Our two main characters were just delicious, I mean a hot blooded Wolf, tattooed and pierced… Holy Cow! and a sinfully sexy, cool as you like Vampire, who rides a Harley! Hell yes!! …What's not to love!?!
Lukas Blacque and Oliver Bleu are neighbours, (got to love those names) they work next door to each other and have done for years, Blacque is a mechanic who restores old cars and Bleu restores car interiors. They are also both gay and that is where the similarities end, because Blacque is a Shifter and Bleu is a Vampire both aware of the others true nature and also aware of each other physically but neither overstepping the mark, I mean a Werewolf and Vampire… impossible!
Dane Blacque is the pack Alpha and he wants his children to procreate, bring some new blood into the pack, only Blacque has never been close to his father, and if anything harbours some resentment towards him for abandoning their Mother when he and his sister Dru were babies. When she died, they had no other option but to join their Father on pack lands and fell into an uneasy truce with their Father. Only now Dane wants Blacque to eventually become Alpha and with Blacque being gay and in the closet with the door firmly locked he resigns himself to a life of duty, knowing how manipulative his father can be.
Blacque is almost a lone Wolf with little or no contact with the pack, wolves need companionship, they thrive on touch yet Blacque lives more in fear of his sexuality and deprives himself of his baser instincts as he knows it is a mans touch he wants and more specifically Bleu's.
Bleu has a past, one that he is afraid will eventually catch up with him, but he has found sanctuary in Arcadia a place where he no longer lives in fear… yet the magical elements of the town also prevent him from feeding without permission. That, combined with the tortured dreams recurring nightly from his time in the trenches, the mustard gas and the horrors of the first world war our Vampire is slowly dying and the one thing that can keep him alive is the blood of a Wolf.
Both men are incredibly lonely and I had such a feeling of profound sadness from them, together for the first time they both seemed to have found comfort, kindred spirits recognising the soul deep loneliness and need for honesty and compassion and finally for someone to understand who and what they really were.
Blacque is honourable and wants to do what's right, become alpha and perform his duty, but his heart… no, that belonged to Bleu. His one and only experience and the first time in his life where he was just able to be him. Only they both know what is expected and agree on a weekend together. Blue is defeated and respects Blacque's decision, his calm stoicism and deep understanding, but most of all his love, just broke my heart as he knew the wolf was his only chance at survival.
Belinda McBride did a great job of endearing both characters to my heart, there was depth to them, they endured but found the strength and courage in each other to overcome even the most stubborn of obstacles. The plot was at times riveting with Bleu's past catching up with him, there was deception and betrayal amongst the pack, a fight for dominance as well as the unfolding revelations of our two MS's and some very hot man loving, I mean if you think you only have two days together you sure as hell are going to make it count! We also had some great secondary characters of which I am sure we will be getting to know better as the series progresses. This is a great start and I will most definitely be cracking on with book 2 Silver/Steel.
For more review, please check out Sinfully Sexy Book Reviews and you can also find us on Facebook