Amazing and unbelievably compelling...No hearts and flowers. No beautiful prose or fluttering of eyelashes. No sickly sweet, honeyed words of endearment. This is a Psychosexual Thriller. This is dark, This is raw and it will hurt your heart!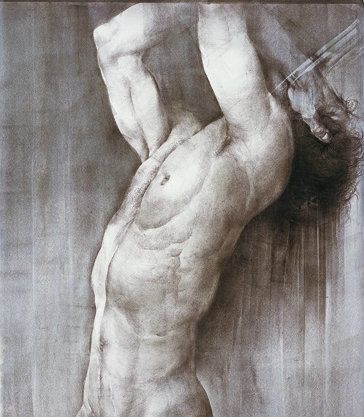 Before I impart my incoherent ramblings on you, as to just how wonderful this Novella is. I would like to give you some information to help you understand this series a little better.
This Novella/Episode is the first in the series of a Serial Story. A Serial Story being similar in concept to a TV Show such as; Lost, Vampire Diaries, Fringe, which are divided into episodes and seasons, with each novella being an episode. Therefore, as in all good TV shows each episode will end on a cliffhanger or note of suspense!...you know, the typical 'OMG...did you see' that has us all chatting round the coffee machine in the morning! This particular season being two novellas.
With a TV Show, especially the first in the season, you would expect it to start hard and fast, capture the imagination and to keep the viewers attention for the whole 60 mins. Well....OMFG, I was captured, my imagination on overdrive and if this is the first in the series, I am in, two feet fully planted and totally invested in the next novella, series, season..whatever! Sign me up.
I picked this book up and ran with it. No easy jog, not even a marathon. It was a sprint, for 90 minutes I was running, totally oblivious to all and everything around me, the whole time on an adrenaline high.
There are two main characters Mat and Dougie, we learn their story through alternating POVs, they are brothers totally devoted to each other, orphaned young and separated by the foster system. Mat will not let that happen again. He will do anything to take care of and support Dougie through College, even if that means he bounces in a local bar and cage fights for the extra money needed for tuition....often getting beaten to a pulp as a result. Dougie hates Mat fighting, refuses to watch him, his stomach in knots having to endure horror scenarios running through his head and the dread of seeing just how badly beaten up Mat will be when he returns home. If they thought life was difficult before, when four men break into the house and kidnap them, their nightmare begins....
I spent the rest of the book with my heart hammering in my chest, stomach clenched, mouth agape, nails chewed and fear running through me. I felt like a ghost watching what was going on, seeing everything but powerless, with no effect on the proceedings or the outcome no matter how loud I screamed! I knew these characters personally...intimately...I went through each and every atrocity with them, my heart breaking. I didn't have time to think, I just had to keep reading, even through tears, I had no time for tissues! 'read on' my head was saying, 'oh no' my heart was shouting!
Every thriller has a bad guy, but in this series it is a woman...BITCH!! If I could have crawled into the pages of the book, I would have gladly clawed her eyes out with my own fingernails!!......Phew! and breath. These two boys mean nothing to her, all she wants are pretty faces to auction for the best price possible! To prepare them for this they go through unbearable torture and degradation all, in order to de-humanise them.
Mat was helpless, but defiant, every instinct wanting to resist, but despite fighting against his restraints, he could do nothing. Powerless to their torture, he just hoped they were kinder to his brother.
Dougie, so young and sheltered by Mat. He wasn't used to pain, humiliation. Like a child, he was lost. Despite his Ph'd, he couldn't read these people didn't understand. He just wanted to go home. He wanted his brother.
So...I guess you now realise I loved this and the whole concept of this series, the excellent writing and the great character development. Unfortunately, I will not be able to have the gossip round the coffee machine in the morning! but I recommend that my friends who also like dark and dangerous, NOT for the feint hearted will read this so I can spill all these painful emotions and vent with others.
Just a note, this is not an m/m romance novel, there is sex between men...but it is definitely NOT of the romantic nature.
Heidi Belleau, Rachel Haimowitz...Excellent!!! You need to write quicker, I need more please.
Sinfully Sexy Book Blog