Compulsion: An irresistible impulse to act, regardless of the rationality of the motivation...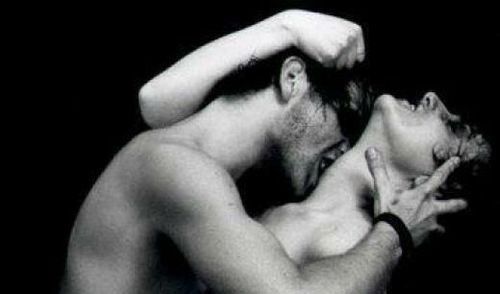 Oh. My. God. What a compelling and fabulous read from a very talented author that has now, most definitely become a must buy for me. I loved this book and when I finished it last night - I wanted more! flicking through the last pages hoping for something - anything! I felt lost, couldn't bear to leave them without a last word, a wave goodbye even!... tears welling in my eyes, I felt bereft.
The writing Ms. London, Excellent. Poignant in its delivery transporting me into Max's sad and lonely world which we see through his eyes, told completely from his perspective, we hear his thoughts and feelings and learn the tragic events that have led him to where he is now - haunted by his previous mistakes and actions he see's himself as a coward and a fuck up! Damaged goods not worthy of love and affection. Consumed by overwhelming guilt for his past and ashamed and humiliated by his weaknesses. Max is now determined to take control of his life and somehow atone for his sins!
Max grew up in the Foster Care system with the only constants in his life being his two friends, Jack and Louis. Whilst at Uni the freedom and the lure of sex, drink and drugs pushed him over the edge and rather than deal with the fallout - he runs away to London. With the Club scene and all inhibitions lost, his hedonistic ways are further unleashed... spiraling his life out of control and into the world of drug dealers and thugs.
Months after running out on them, Max turns up on Jack and Louis doorstep, with only a bag and a couple of quid... a mere shell of his former self. No questions asked, they welcome him with open arms.
Jack and Louis come to life in this book - I want them as
my
best friends! *faghag, here.. waving* They are great characters and their personalities burst onto the pages of the book, well... Louis does, he is larger than life, gorgeous and an extrovert with a capital E - a bit part actor and dancer - his partner Jack on the other hand is the total opposite, a Forensic Scientist, quiet and a bit of a geek... but all heart, in fact they both are. Max could not wish for two more loyal and compassionate friends. So... after living the last few months as a social hermit, through some arm twisting and emotional blackmail, they manage to persuade Max to a night out at Compulsion...
Compulsion: An irresistible impulse to act, regardless of the rationality of the motivation...
Their eyes meet, a nod of the head and barely two words spoken between them ~ Seve and Max were in the backyard of Compulsion... Fucking!
The Dark and beautiful stranger had set something alight within and whatever Max tried he just could not douse those flames. Anonymous quick fucks were part of his past, the past he was moving away from... but no matter how hard he tried - Seve consumed him. A week later he was back at Compulsion...
Compulsion: An irresistible impulse to act, regardless of the rationality of the motivation...
Severino Nunez ~ a man of very few words but HOLY HELL he has plenty of moves. Sexual energy just oozes from him. A natural predator, arrogant with an aura of confidence and when Max sees him, he is oblivious to everything... seduced by a glance alone, he can't help himself - all rational lost and baser instincts prevail. Together they are depraved, wild, the sex intense... always with a risk or hint at danger... only now it could be their lives that are in danger!
This book with it vivid and evocative descriptive writing, in my minds eye was almost like a Film Noir, seductive... and at times dark in it atmosphere, it was deep and emotional, with murder and intrigue... and plenty of lust, with copious amounts of very hard fast and passionate sex! Ohhh Yes... Seve is now up there with my top Fantasy Lusts... Fire hose needed!
For me this ended as a HFN... I hope Ms. London you might grace us with more from these two... 'cause I think I am in love *flutters eyelashes*
It was great to have an m-m novel that I could completely relate to, as in based in the UK... however with only one faux pas "awesome" hmm.. not a word we use over here, not even from my kids who as teenagers are already so Americanised!
Excellent Book.... READ IT!
For more reviews please visit...
Sinfully Sexy Book Reviews