Two very damaged, broken and highly complex men - their childhood innocence destroyed through devastatingly sad circumstances at the callous hands of others. Circumstances which have led them into a life of Prostitution.

3 - 3.5 stars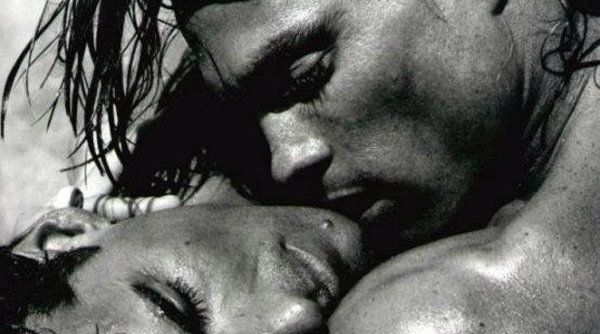 They are driven by money - short term goals seen as long term investments...but at what cost? Highly paid professional escorts working for an agency that goes by the name of "The Company" and after signing a ten year contract, they own you - you are theirs to do with as they please..and refusing, would be futile!
Liam has a dark past full of shadows, which define what and who he is - a control freak! Losing control for Liam, would be like losing himself, he has divided his life into two compartments - his job, where he can freely express himself, where his own wants and needs are appeased and the other compartment, takes care of his simple pleasures in life, nice clothes, nice home and plenty of money.... and never can the two mix or combine!
What is most interesting about Liam is his multifaceted character, made up of several personas, all of which are an extension of his sexuality, each one a creation that can be appreciated by his clients, much like an actor preparing for the stage he needs to become that person.
Jacen, is straight! He occasionally has male clients, but as part of the job only - a skill he had to learn from his only close friend Yasha. Jacen also has a dark and murky past buried deep inside, which has left him vulnerable and fragile, a big softy who wears his heart on his sleeve, and.... he is extremely overprotective of the man that holds his heart. Liam. Who has no relationships or sex with anyone, other than work. He has no feelings for anyone, kissing, oh no. Never!...and love! That is not a requirement for happiness.
This book was recommended to me and it really ticked all the boxes. Two tortured souls, sex industry, bad guys and a bit of action, as well as some heavy smut along the way...it was all good! The book started with some great descriptive writing, I was treated to an intense and evocative description of Liam, that was deliciously enticing and left me with my tongue hanging out and panting (apparently dogs do it to cool down, so I thought I would give it a go)! He was meeting Tucker his client, a great character with some very entertaining inner musings and the sex scene.....well. More panting!
The book is written in the third person, the only character we had a bit of inner musings with was Tucker! I would have loved for this to have been used as the format for the whole of the book, to really get to know the characters more. I felt as though I was being told a story, rather than being in there with them, connecting with them on an emotional level! I also felt the situation with "the Company" could have played a bigger part in the book.
The first half of the book I loved, the development of the relationship, their escape, Liams confusion over control - trying hard to delve through the personas to find himself, the evolution of Leah and Jacens attraction to her and his total and utter devotion to Liam. The emotion and turmoil they go through learning to make love with someone they love - and not just have sex was well done, considering they were both employed in the sex industry! However, the dynamics in this relationship were constantly shifting from one to the other, leaving a lot of drama in it wake and somewhere in the middle of the book it became cluttered with it. Thankfully it redeemed itself again towards the end and the sex between our two MC's was HOT...more panting!
For more reviews visit
Sinfully Sexy Book Reviews