This Book is excellent......READ IT!!!!
If you Love Paranormal Romance with a bit more edge to it, elements of BDSM. If you like m/m as well as m/f..........THEN READ THIS BOOK!!
Can I compare it to other books in this genre...yes, the theme is tried and tested......but this IS different.
Donya Lynne is fast moving up there with my favorites, we are only on book #2 and I am already invested in this series.....I. LOVE. IT.
In the last book (Rise of the Fallen AKM#1) Sev and Ari shared an intimate moment....one which Sev treasures and Ari is unsuccessfully trying to forget!!
Sev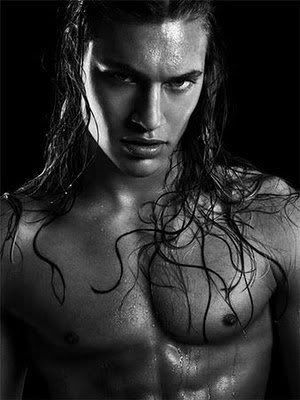 Ari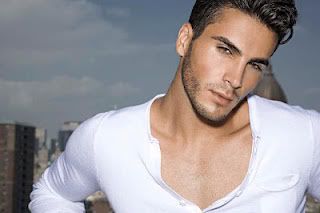 Moving on, their relationship is fraught with conflict....not fully understanding the deep emotion and undeniable pull drawing them together. Yes, they want each other but how can Ari, with homophobic parents....and a best friend, who is openly hostile to gays, admit to the world his sexuality and disrupt the harmony and comfortable order of his life?...and Sev still harbouring guilt over the death of his former lover and trying to maintain the secret of his half Dreck/Vampire heritage?
They question themselves through out the book.....have those conversations in their heads we all have when conflicted and confused. Being privy to these we have more of an understanding of the 'person' not just the character.
The sex scenes.....well. Sometimes when a writer tackles a sex scene in a book it can become....confusing!!! I sometimes think to myself...'what the hell?' or 'how the hell?'
NOT in this case....Thanks to Ms Lynne's descriptive prose....In my minds eye I could see it all in technicolour!!!....the inhibitions swept away, lost in their intimacy.....they are beautiful, sensual and erotic and I was shouting 'Hell Yes'
Obviously this book is not just about these two luscious boys.....there are plenty of other characters (more hot, sexy alpha men) and lots of action for us to whet our appetites on, there is peace to keep between the two warring factions of the Drecks and Vampires after all!!!
OMG...Micah..the bad ass from book #1 returns and plays a pivotal role, along with Trace...dark, kinky and mysterious, in knocking some sense into Ari and Sev. We see a gentler side to Micah and....oh my....do we see a completely different side to Trace....I am looking forward to his book!!!!...I definitely feel there is still something we are not being let in on yet with these two, even though Micah is already mated to Samantha??!!
This book draws you in from the first page right to the last....AT FULL SPEED. The writing feels.....genuine and to the point, it flows seamlessly, with an honesty about it.
For me this book and series has it all.....Humour and camaraderie. 'What the F**k moments. Goose bumps and those times when the hairs stand up on the back of your neck. OMG No!!! moments and OMG Yes!!! moments. Tears....oh yes there were tears....big ones and I hate to admit it but the bottom lip was quivering uncontrollably at one point.
If you can't tell already, I love this series and I am so looking forward to the next one. I highly recommend this book....you need to read it;-)